NEBULIZER KIT COMPLETE (EMPTY) 5PK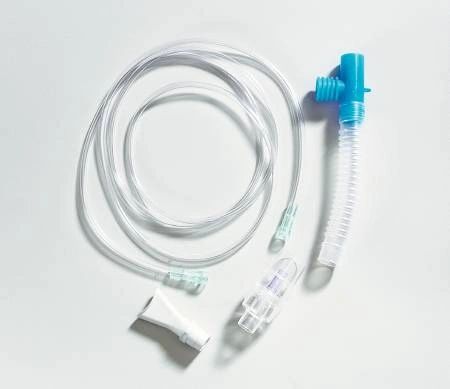 NEBULIZER KIT COMPLETE (EMPTY) 5PK
7' (2.1 m) Oxygen Tubing.
With "T" Mouth Piece and 6" (15 cm) Aerosol Tubing.
For the administration of nebulized medication.
Quick, easy set-up.
Clear nebulizer cup and lid.
Anti-spill design -- delivers a fine, dense mist at any angle up to 90 degrees.
Non-Sterile
Single Use
Not Made With Natural Rubber Latex.
Consult Instructions for Use.
ACTUAL PRODUCT MAY VARY FROM PICTURE. DIFFERENT MANUFACTURERS USE SAME DESIGN.